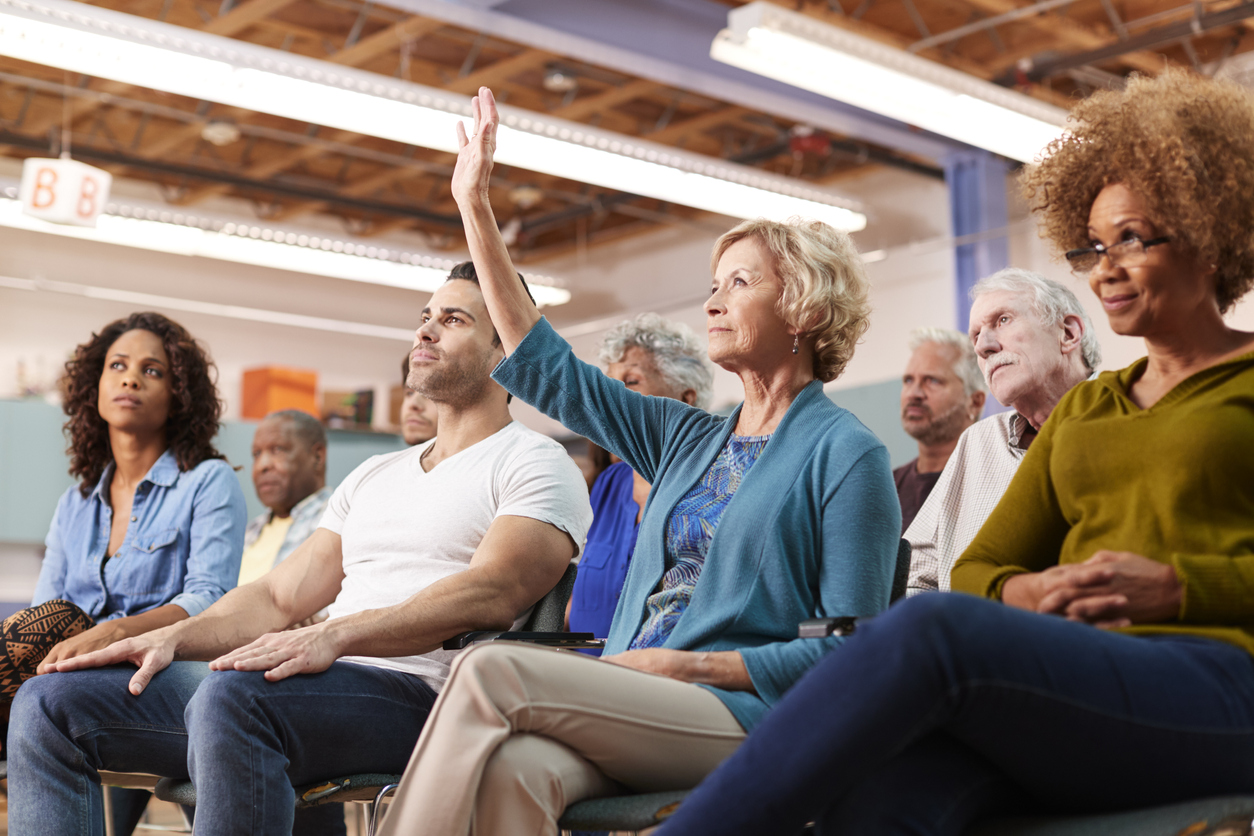 Building on local expertise and lived experience for effective community-led improvement projects
Molly Benton, Maricopa County Department of Health
"Although we have the intention of including an equity and justice lens in all of our work, we know we are not quite cutting it, with no clear process or guidelines on how best to reach communities."
- Molly Benton, KER fellow 2020
Background
Many initiatives that involve community engagement are structured in such a way that despite getting community input much of the decision-making is left to the organization carrying out the initiative. Such an approach is limited in that it forces the organization to make judgement calls about which inputs are worth incorporating and that community stakeholders are not able to work together to create a solution that they agree is most equitable.
This approach also denies community members the opportunity to exercise agency and leadership in implementing solutions, which would enhance their capacity and sense of ownership.

When a large public health department moves from transactional to transformational funding opportunities, how are communities better able to support and sustain healthy, safe communities?

As communities identify concerns and seek to implement park improvements, what types of ancillary roles does a governmental public health agency play?

How does this approach lead to a more resilient community that feels a stronger connection to its public spaces and neighboring residents as well as better prepared to lead future community improvement initiatives?
Methods and findings
Benton tested an alternative approach to community engagement with a community that has diverse input and a shared vision of implementing improvements in their local park. Together, they focused on arts and culture additions to improve and activate Perry Park. (Creative placemaking projects like this support community resilience by increasing social cohesion and community connectedness, activating under-utilized community resources, and supporting a longer-term vision for community-led innovation.) This project was an ongoing collaboration; each action moved forward based on a shared and agreed upon community response, starting with a facilitated community conversation to inform next steps. Additionally, while carrying out this initiative, Benton initiated conversations with participants to identify other areas of improvement on which the Maricopa County public health department could partner with them.
She evaluated the effectiveness of the interventions using entrance and exit questionnaires about the park's assets and opportunities for improvements, about past experiences working with the county, and about perceptions of working together with their community to find and solve problems. Because many of the participants in this research have prior experience working in their communities, these questionnaires also probed whether this approach left them feeling more optimistic about the role that they can play in their community.

Partners
ASU Knowledge Exchange for Resilience

Teresa Sosa, Perry Park Neighborhood Community Leader

Perry Park Community Stakeholders

Elizabeth Grajales & Ricardo Millhouse (NOMA, National Organization of Minority Architects)

Kori Johnson, Safe Routes Partnership

Gail LaGrander, MCDPH Sr. Health Educator

Beverly Otwori, MCDPH Evaluator
Impact
Because funding often depends on proposals in which specific deliverables are promised, it is understandable that researchers and public health workers limit community involvement beyond a certain extent. This project was unique in that the funding is distributed directly into the community with less restrictive conditions. Accordingly, funding will be left for the community to choose how to best spend on improvements. Benton's theory is that the community is most qualified to identify problems within their parks and most qualified to allocate a finite amount of resources toward solving those problems in an equitable and accommodating manner. What's more, she believes that this approach will create a community that believes that their efforts are valued, that governmental agencies and funding can help guide and empower them, and that they will continue to work together to identify areas of improvement and advocate for such improvements as needed.
Deliverables
Benton will provide a report on community perception of this intervention and the possibility of future partnerships and interventions. The framework from this research approach will be used for future equitable and inclusive community engagement projects. To summarize the project, a video displaying the process and outcomes of this community-led work, including testimonials from community participants.
Molly Benton
Maricopa County Public Health Department
Community Fellow, 2020
Molly Benton studied public health at Northern Arizona University and is a Healthy Community Educator at the Maricopa County Public Health Department.