A Celebration for Resilience
featuring
Chef José Andrés
interviewed by
Kristina Wong
The Knowledge Exchange for Resilience is excited to invite you to join us at ASU Gammage on November 8th, 2023 for our annual event celebrating this year's cohort of Resilience Fellows and Scholars.
Acclaimed chef and food justice advocate Chef José Andrés will discuss the importance of promoting community resilience through food security with the help of comedian, performance artist, and Gammage Artist in Residence Kristina Wong.
The evening's topics will center around how we can help create more sustainable and resilient communities. Chef Andrés, who is a strong advocate for using food to address social justice issues, will share his insights on how to create more equitable access to fresh, healthy food in urban areas. Read more.
"We're thrilled to have Chef Andrés join us for this event," said Dr. Elizabeth Wentz, Director of KER. "His work with World Central Kitchen has shown us how food can be used as a tool for positive change. We hope that his message will inspire people to take action in their own communities and promote urban agriculture initiatives."
The event will be emceed by the hilarious and highly decorated performance artist, comedian, actor and writer Kristina Wong - who is currently ASU Gammage's Artist in Residence. Read more.
Tickets start at $25. We expect this event will sell out, so please get your tickets early!
Event Location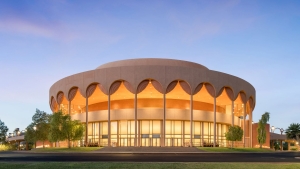 About José Andrés
Named one of Time's "100 Most Influential People" in both 2012 and 2018 and recipient of the 2015 National Humanities Medal, José Andrés is an internationally-recognized culinary innovator, author, educator, humanitarian, and chef/owner of José Andrés Group.
A pioneer of Spanish tapas in the United States, he is also known for his groundbreaking avant-garde cuisine and his award-winning group of nearly three dozen restaurants located throughout the country and beyond. José Andrés Group's concepts include the two Michelin-starred minibar by José Andrés in Washington, DC, the acclaimed NYC food hall Mercado Little Spain, and multiple locations of the Bazaar by José Andrés. José has received the James Beard Foundation's "Outstanding Chef" and "Humanitarian of the Year" awards.
Andrés is a committed advocate of food and hunger issues and is known for championing the role of chefs in the national debate on food policy. In 2010, Andrés formed World Central Kitchen, a non-profit specializing in delivering food relief in the wake of natural and humanitarian disasters. Since serving nearly 4 million meals to the people of Puerto Rico following the devastation of Hurricane Maria, World Central Kitchen has responded to dozens of disasters worldwide and distributing tens of millions of meals in the process. In response to the COVID-19 pandemic, the organization has partnered with restaurants, small farms, and community leaders around the country to combat food insecurity. A naturalized U.S. citizen originally from Spain, Andrés has been a tireless advocate for immigration reform and on July 4, 2014 was named by President Barack Obama as that year's "Outstanding American by Choice."
Chef Andrés is the author of several books, including his memoir "We Fed an Island: The True Story of Rebuilding Puerto Rico, One Meal at a Time."
This book chronicles his experience leading the disaster relief efforts in Puerto Rico after Hurricane Maria devastated the island in 2017.
In "We Fed an Island," Chef Andrés describes how he and his nonprofit organization, World Central Kitchen, mobilized to provide hot meals to residents in Puerto Rico in the aftermath of the hurricane. He details the challenges they faced, including logistical obstacles and bureaucratic red tape, and how they were able to overcome them to serve millions of meals to those in need.
The book also delves into Chef Andrés' philosophy on food as a tool for social change. He argues that access to fresh, healthy food is a basic human right and that food can be used to address a wide range of social issues, from poverty and hunger to climate change and economic inequality.
Overall, "We Fed an Island" is a powerful and inspiring account of how we can use food to create positive change in the world. It is a testament to the resilience of the human spirit and a call to action for individuals and communities to come together and work towards a more just and equitable society. One of the main takeaways from Chef Andrés' book is the importance of collaboration and community engagement. In Puerto Rico, he was able to mobilize a network of volunteers, local organizations, and government agencies to provide meals to those in need.
Finally, Chef Andrés' book emphasizes the importance of adaptability and flexibility. During disaster relief efforts, plans and strategies may need to change quickly based on changing circumstances. In Maricopa County, developing contingency plans for various emergencies and regularly evaluating and adjusting those plans can help the community better respond to unexpected situations and build community resilience over time. 
Join Chef Andrés at the Celebration for Resilience on November 8th, 2023 at 7:30pm at ASU Gammage. Purchase your tickets today.
About Kristina Wong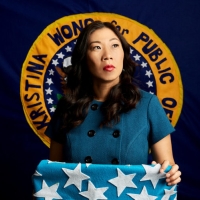 Kristina Wong is a Doris Duke Artist Award winner, Guggenheim Fellow and a Pulitzer Prize finalist in Drama. She's a performance artist, comedian, actor and writer who has been presented internationally across North America, the UK, Hong Kong and Africa.
She's been a guest on late night shows on NBC, Comedy Central and FX. She starred in her own pilot presentation with Lionsgate for truTV. Her commentaries have appeared on American Public Media's Marketplace, PBS, VICE, Jezebel, Playgirl Magazine, Huffington Post and CNN. She's been awarded artist residencies from MacDowell, San Diego Airport and Ojai Playwrights Festival.
She is concurrently the Artist-in-Residence at ASU Gammage and the Kennedy Center Social Practice Resident until 2026. Her work has been awarded with support from Creative Capital, The MAP Fund, Center for Cultural Innovation, National Performance Network, a COLA Master Artist Fellowship from the Los Angeles Department of Cultural Affairs, nine Los Angeles Artist-in-Residence awards, Center Theatre Group's Sherwood Award, the Art Matters Foundation, and the Joan D. Firestone Commissioning Fund from En Garde Arts.
Her recent "Kristina Wong for Public Office" was simultaneously a real life stint as the elected Sub-district 5 representative of Wilshire Center Koreatown Neighborhood Council and rally campaign show.
That show was filmed for Center Theater Group's Digital Stage where she's also a Creative Collective member.
She's created and directed original theater works with residents of LA's Skid Row, the Bus Riders Union, undocumented immigrants, and most recently the formerly incarcerated Asian Pacific Islanders members of API Rise.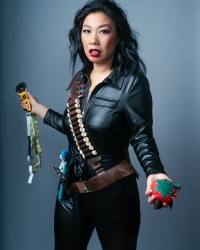 Kristina founded Auntie Sewing Squad, a national mutual aid network of volunteers that sewed cloth masks for vulnerable communities during the Covid pandemic.
Their book "The Auntie Sewing Squad Guide to Mask Making, Radical Care and Racial Justice is published by the University of California Press. Her role in the Auntie Sewing Squad is the subject of her currently touring "Kristina Wong, Sweatshop Overlord"— a "New York Times Critics Pick" that premiered off-Broadway at New York Theater Workshop. The show won the Drama Desk, Outer Critics Circle and Lucille Lortel Awards for "Outstanding Solo Performance".
Join Kristina Wong at the Celebration for Resilience on November 8th, 2023 at 7:30pm at ASU Gammage. Purchase your tickets today.