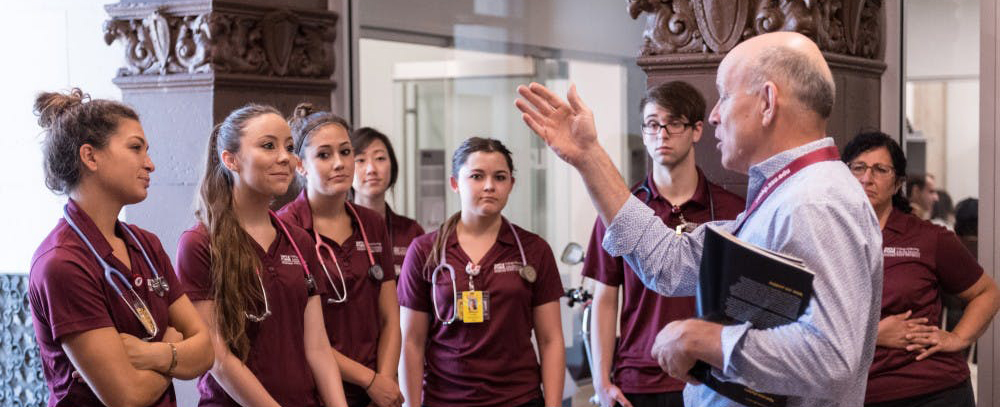 Effects of social network changes on chronic illness management
Hyunsung Oh, ASU School of Social Work
"It is important to create a culture of health in the community if we want to amplify public health impacts for underserved patients managing chronic illnesses."
- Hyunsung Oh, KER Fellow 2019
Background
An aging national and global population is demanding skyrocketing medical costs to treat chronic illnesses, for which treatment outcomes are largely determined by how well patients manage their illness, through diet, exercise, medication adherence, and symptom monitoring. Disparities in chronic illness management disproportionately affect underserved groups, such as low-income seniors and people with disabilities.
Scarce financial resources and inadequate infrastructure can make it difficult to adhere to recommended management strategies. Community norms, traditions, and beliefs may have the power to exacerbate or mitigate these disparities, but we don't yet know which norms are most important.
Research question
Is community a source of resilience for underserved groups when managing their chronic illnesses (e.g., diabetes, heart disease)?
Methods and findings
It is easy to say that community matters for managing chronic illness, but it is difficult to understand that interaction quantitatively. Oh used cutting-edge survey methodology, social network analysis, and agent-based modeling to examine the impacts of social networks on chronic illness management among low-income seniors and people with disabilities in publicly subsidized housing. He focused on two community attributes — trust toward health professionals and willingness to talk about health matters — and found that both are relevant to the quality of patients' illness management.
Trust in health professionals predicts the quality of adherence to health advice from doctors and nurses. According to Oh's model, when no community members trusted health professionals, average chronic illness management dropped to 1.10 on a scale of 1-6; when all community members trusted health professionals, it reached 5.84. Willingness to discuss health also had a strong effect, allowing patients to mobilize social support, learn new information, and explore different options for managing their illness.
Impact
By modeling the significance of community-level trust toward health professionals and willingness to discuss health with family, friends, and neighbors, Oh's project provides targets for community-wide public health interventions to improve residents' ability to manage chronic illness. He believes that these efforts are an essential part of creating a culture of health in the community, in which social connections are a source of resilience. His findings may inform network-based interventions that address disparities in chronic illness management and overall health.
Deliverables
Oh submitted an abstract to the Arizona Health Equity Conference and a manuscript to public health and social work journals. He also shared his simulated model with service providers seeking to contextualize interventions to the community they serve.
Hyunsung Oh
Associate Professor
ASU School of Social Work
Academic Fellow, 2019
Hyunsung Oh's goal is to improve psychosocial services available in patient-centered primary care clinics for vulnerable groups whose health outcomes are more susceptible to socio-contextual factors, such as social support, structure and functions of social networks, social norms for group members and other socio-contextual attributes associated with psychosocial factors. He is an assistant professor in the School of Social Work at Arizona State University. 
Oh has been working with different populations to understand roles of socio-contextual factors in light of mental health, health care access and chronic illness management, including low-income racial minorities with chronic illnesses, uninsured Korean immigrants and returning veterans and their family members. Oh has worked to enhance existing curriculum to prepare social work students for evidence-based practice (EBP) and have served a member of an interdisciplinary team of faculty and students from social work, nursing, nutrition and other relevant health-related professional disciplines focusing on improving health among older adults and people with disabilities who reside in public housing. As lead instructor for the course Practice-Oriented Research, Oh teaches social work students how to incorporate the best research evidence into practice decision making.Oh is also involved in developing training modules for promotoras (community health workers) while worked as a research associate in a randomized clinical trial that tested effectiveness of community health workers in assisting chronic illnesses management among low-income Hispanic patients with diabetes, cardiovascular disease or heart failure who evidenced depression. In addition, Oh is experienced in building trust with community stakeholders, including participating federally qualified health centers, local community health training companies, patients and primary care physicians.