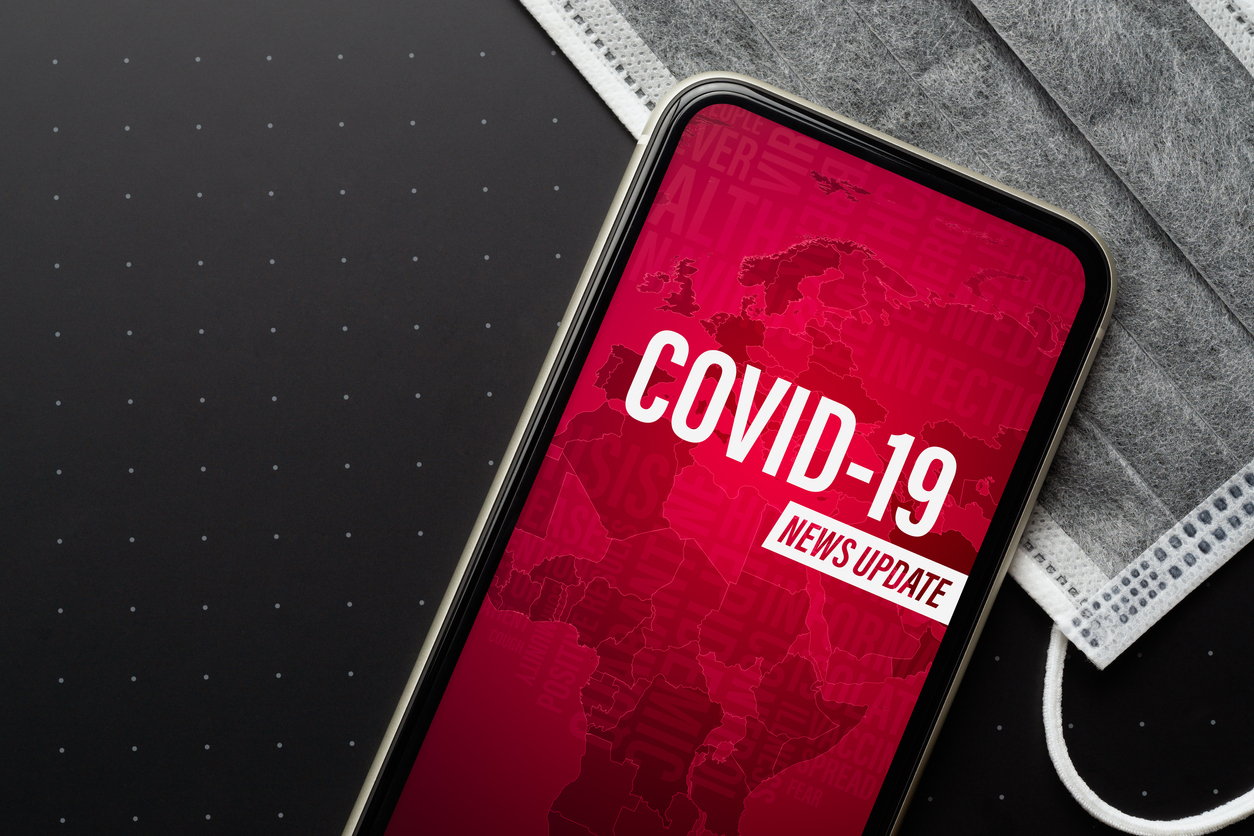 How people seek information and accomplish tasks during an extended crisis
Kathleen Pine, ASU College of Health Solutions
"Resilience to future long-term crises will depend not on influencing human behavior but on seeing behavior in light of the social-ecological contexts people live within that shape certain perceptions and behaviors."
- Kathleen Pine, KER fellow 2020
Background
COVID-19 has killed 2.6 million people worldwide and drastically altered life for billions more. Unlike other kinds of crises, like natural disasters and terrorist attacks, COVID-19 is invisible, global, and long-lasting, with no clear-cut endpoint. People must live with evolving, hard-to-understand risks. Multiple factors, such as widespread controversy about the nature of the governmental response, the politicization of COVID-19 risks and risk mitigation strategies, a lack of scientific understanding, and uneven governmental responses across contexts and scales, have made it harder for individuals to understand and manage the complex risks associated with COVID-19. Yet, as official directives remain nebulous and emergency aid dwindles, a large portion of responsibility for understanding and managing risks in the time of COVID-19 has been transferred to individuals, who must seek information and carry out confounding cost-benefit analyses as they attempt to manage various risks while keeping up with the demands of normal life.
While various studies have begun to examine the information sources that inform U.S. residents' perceptions of risks and the perceptions that people hold about the COVID-19 risks in the U.S., existing studies use quantitative methods (largely survey research) and predefined definitions of risks and risk management behaviors. While very important, such studies cannot provide a deep understanding of the dimensions of perceived risk and how information sources shape them, nor can they provide rich understandings of how people are managing and balancing risks (e.g., balancing tradeoffs between their risk of becoming infected with the novel coronavirus versus their risk of losing their job or their risk of losing valuable social contacts). Further, they cannot show how people manage these risks within their particular contexts and situations.
Research questions
How are people seeking information about COVID-19 risks and risk management strategies?

What information sources inform the risks that individuals perceive concerning the COVID-19 crisis?

Given that risks associated with the pandemic extend beyond infection with the virus, what are the dimensions of COVID-19 related risks that individuals subjectively perceive? How does an arrangement of different information sources shape these risk dimensions?

How can we use design to create adaptive and diverse information infrastructures that support individuals' information seeking and navigation of complex pandemic risks?
Methods and findings
Pine aimed to capture insights that would not be possible through a survey, relying on a qualitative, interview-based approach. Her team conducted 40 interviews between April and June 2020 with participants who faced increased exposure to COVID-19 through occupational exposure, had increased financial risk, faced increased health risk, or had no particular risk factors. Participants were geographically dispersed across the United States, with the most common state of residence being Arizona. Pine followed up with a sub-sample of these participants to understand how their information seeking, risk perception, and risk management had changed over time. She also compared her findings with those of her collaborators in Australia and Brazil.
Pine's team found that while health communication often focuses on mass media and public education campaigns, her participants looked to personal contacts who they feel have some specialized knowledge — especially frontline healthcare workers — for information about COVID-19. Someone might look to their aunt, an ICU nurse, to translate risk information to their personal situations and local contexts. But that aunt is over-burdened and doesn't have time to translate complex information for every family member, and not everyone has an expert available in their personal network. There is a large opportunity to make our crisis information landscapes more resilient by supporting information communication via micro, person-to-person education and helping experts educate their informal social networks.
Pine also noted that the discourse that pits the economy versus human health is too simplistic when you actually talk to people about how they subjectively perceive risks related to COVID-19. People are often balancing multiple competing risks and trying to balance tradeoffs between managing different risks. For example, should they risk taking the bus to the grocery store where they can use EBT to get healthy food, or should they avoid COVID-19 exposure by walking to the corner store where the food is less healthy? Resilience to future long-term crises will depend not on influencing human behavior but on seeing behavior in light of the social-ecological contexts people live within that shape certain perceptions and behaviors. When we step back and take this broader view, we as a society can thoughtfully design and build infrastructure to make it possible for people to engage in prosocial behaviors that mitigate health risks.
Partners
Arizona State University

George Mason University

University of California, Irvine

The Australian National University

Federal University of Para in Brazil
Impact
Pine's findings can inform COVID-19 response and risk communication, still a pressing need in 2021. In the long term, insights from her research can be leveraged by researchers, policymakers, and the general public to design more resilient information infrastructures and crisis response measures during future long-term crises. Finally, a branch of this project has evolved through partnership with Gil Lopez and the School for Transborder Studies to understand how Latinx Arizonans are navigating COVID-19 risks, which will inform research and interventions to support the Latinx community for the duration of the COVID-19 crisis.
Kathleen Pine
Assistant Professor
ASU College of Health Solutions
Academic Fellow, 2020
Kathleen (Katie) H. Pine is an assistant professor in the College of Health Solutions at Arizona State University. Pine is an interdisciplinary social scientist working at the intersection of Human Centered Computing (including HCI, CSCW, and health informatics), Organization Science, and Science and Technology Studies (STS). Her research centers on data practices: the situated social, technical, and organizational practices through which data are created, managed, and deployed, as well as the social and organizational implications of digital information technologies in the realms of healthcare and community health. She has a doctorate in social ecology from University of California-Irvine and worked previously as a postdoctoral research engineer in the UXR group at Intel Labs, as an assistant project scientist in the Department of Informatics at the University of California-Irvine, and as academic coordinator for the Salton Sea Initiative. Her work has been published in top Human Centered Computing venues including ACM CHI and ACM CSCW and in top Organization Science venues including Academy of Management Journal. Pine has a longstanding commitment to conducting research in teams and developing strong relationships with community organizations, policy organizations, and corporations, allowing her to translate her work into real-world impact through collaboration with these research partners.  She currently has research collaborations with Mayo Clinic, California Maternal Quality Care Collaborative, and HonorHealth.