Data Dashboards and Tools
Accessible analytics and interactive visualizations to empower informed action
We work with community partners to develop anticipatory models, dashboards, visualizations, apps and predictive data tools that help change agents and decision makers gain the insights they need to tackle our most pressing challenges.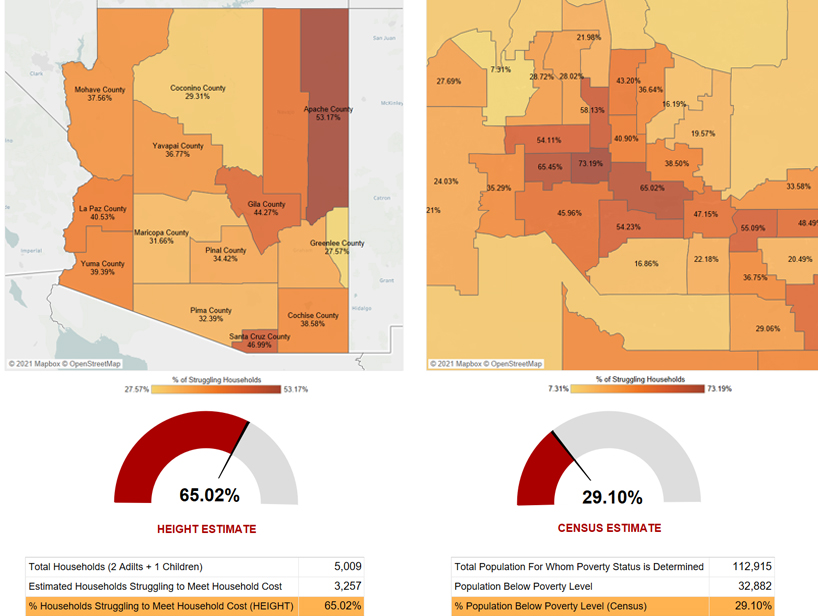 Featured data tool
HEIGHT Poverty Dashboard
How many Arizona households are struggling to pay for basic needs? We worked with Resilience Fellows from Valley of the Sun United Way to develop a comprehensive measure of poverty in the state. This dashboard lets users explore that analysis through geographic and demographic lenses.
Economic security and work